Med Spa Social Media Marketing: 5 Insights from Providers and Experts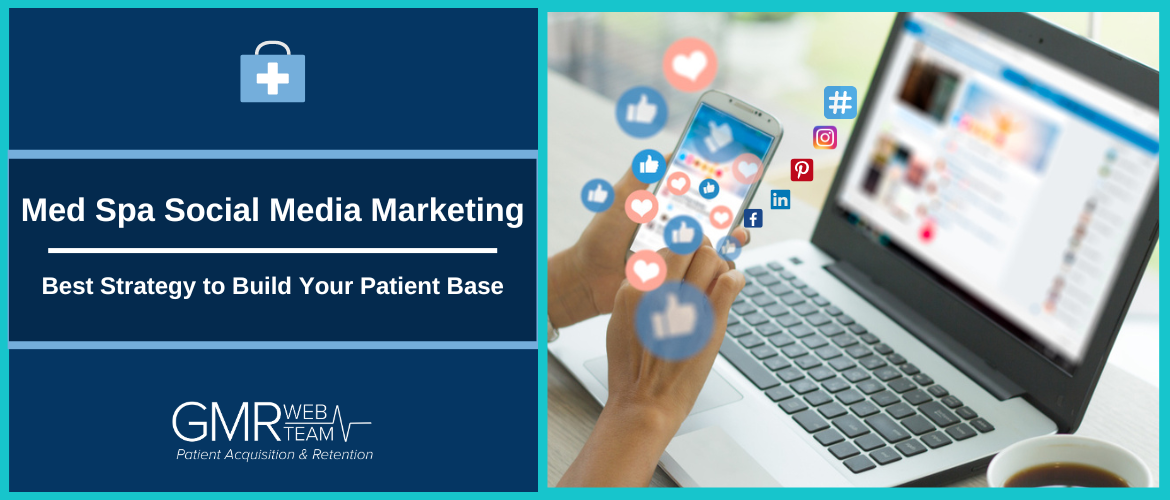 The world is constantly evolving, and people are now looking on social media at references from influencers specifically for Medspa services. With this ever-changing landscape of social media algorithms and user behaviors, alongside the evolving goals of businesses, it is necessary to adapt social media marketing strategies to ensure that content remains relevant, reaches a broader audience, and achieves higher engagement rates.
Read on, as we have gathered valuable insights from marketing managers and medical spa providers below, to help you stay ahead of the curve and improve your social media presence.
Expert Discussion Sessions
Collaborate with Local TikTok Influencers
Instagram Reels
Showcase Before-and-After Images
Host Instagram Live Sessions
#1 Expert Discussion Sessions
In my years of observing and engaging with medical spas on social media, one strategy that consistently stands out is hosting periodic expert discussion sessions. These can be live Q&As or webinars on platforms like Instagram or Facebook Live, wherein your spa's experts answer common questions, discuss new treatments, or debunk myths about skincare.
For instance, I recall one med spa hosting a successful "Myth-busting Monday" live session, attracting not only their usual audience but also newcomers intrigued by the topic. The experts addressed misconceptions about Botox, shared insights, and interacted with viewers in real-time. This open, direct communication built trust, clarified doubts, and gave viewers a reason to return, often converting them into loyal clients. It's a hands-on approach, but the potential for genuine connection and growth is substantial.
Nadzeya Sankovich, Senior Journalist, Health Reporter
#2 Collaborate with Local TikTok Influencers
Collaborating with local TikTok influencers has become a valuable strategy. Partnering with influencers on TikTok allows me to tap into their established audience base and leverage their influence to reach a wider local community. One of the critical benefits of collaborating with them is their ability to create authentic and engaging content that resonates with their followers. By collaborating with them, I can tap into their creativity and expertise in creating videos that showcase my aesthetic treatments, procedures, and patient transformations in an engaging and relatable way. As my services are location-specific, working with influencers with a solid local presence helps me connect with individuals in the same region who might be interested in my services.
Dr. Haritha Mikkilineni, Founder, and Physician, Medrein Health Aesthetics
#3 Instagram Reels
Instagram Reels are essential in this aesthetic healthcare industry in today's fast-paced digital world as they have the potential to go viral and reach a wider audience. Additionally, Reels allow me to showcase aesthetic treatments and transformations in a visually appealing format. By creating engaging and effective content, I was amplified with the help of my digital marketing agency GMR Web Team and my reach increased along with brand awareness among individuals who still need to follow my account. Recently on Mother's Day, I addressed my audience, helping me connect to them on such special occasions and offers.
Virpal Thiara, MD, Founder and Physician, Haven Medspa
#4 Showcase Before-and-After Images
As an Aesthetic Physician, I have discovered that incorporating before-and-after photographs of successful treatments into a medical spa's social media marketing strategy can yield significant benefits. By presenting visual evidence of the positive outcomes achieved through cosmetic procedures, individuals can witness the transformative effects firsthand, establishing credibility and trust in our services. Ensuring the images are of good quality and encompass a diverse range of treatments is essential in capturing the attention of potential patients. Nonetheless, it is crucial to prioritize patient privacy and adhere to ethical guidelines when sharing such photographs. Additionally, incorporating patient testimonials within captions or comments can further enhance the trust and credibility between the medical spa and its prospective patients.
Dr. Rada Shakov, Co-Owner, and Physician, The Youth Fountain
#5 Host Instagram Live Sessions
Host Instagram Live sessions on social media platforms. It allows your target audience to understand your work and your technology services. Many need clarification on the process, and what it entails, so an Instagram Live session gives them second-hand experience. As a result, you can promote the services while engaging with your target audience.
Maegan Griffin, Founder, CEO, and Nurse Practitioner, Skin Pharm
Key Takeaways
Medspa's social media marketing holds significant potential for providers and experts in the industry. These five insights shared by providers and experts providing valuable guidance for success in your social media marketing highlight the importance of creating compelling and authentic content that resonates with potential clients. So are you ready to take social media marketing to the next level? Choose the GMR Web Team for expert guidance and 360 digital marketing approach. Contact us today to boost your online presence, engage your audience, and achieve your marketing goals.